Food and drink
Good Food, Good Prices, Proper Portions.
We serve lunch Tuesday to Sunday & dinner Wednesday to Saturday. Wednesday evenings during Winter months table bookings only. Please see our Hours page for details.
As a free house, the Talaton Inn serves an excellent range of beers, including a number of local popular brews. Our food is traditional pub fayre, from ploughmans to a full mixed grill and prepared using local produce.
Set menus & daily specials
We offer a 2 course set lunch, daily specials and a smaller eater menu all of which change on a regular basis and of course there are our now famous Sunday lunches. See below for details.
Talaton Inn's £5.00 Lunch Special is great value for 2 courses, served lunchtime Tuesday to Saturday. The menu changes weekly and is displayed on restaurant boards.
Chef's Daily Specials delicious pub fayre from £7.25.
We also offer an Evening Set Menu 2 courses for £10.00 or 3 courses for £12.00.
Plus a Smaller Eater Menu from £4.25.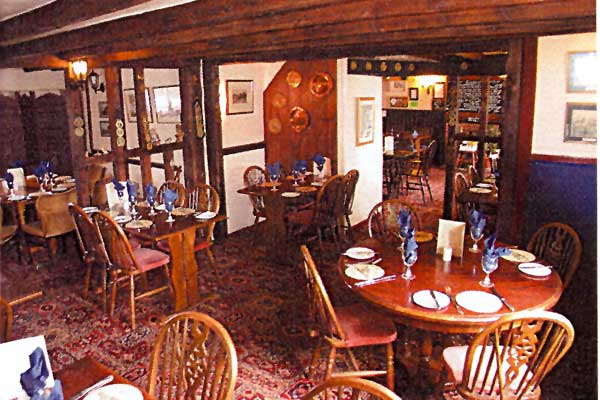 Sunday lunch
Relax at the Talaton Inn for Sunday lunch from only £6.75. We were voted top 5 in Devon by the Times. Please see our example Sunday menu for details.
Takeaway
Takeaway food is available from the Talaton Inn during our food serving times. Please see our Hours page for details.
So if you are busy, you can order many pub favourites to takeaway, from fish & chips to bacon baguettes. We even do takeaway Sunday lunch for £5, which can be pre-ordered! Choose from 2 roasts or steak & kidney pie. Please order at the bar and bring your plate back!
The Talaton Inn also offers a bar and catering service for local events and functions.