Food and drink
Proper Food, Proper Portions, Proper Prices.
Great ales & good food
As a free house, the Talaton Inn serves an excellent range of beers, including a number of local popular brews.
Our food is traditional pub fayre, from sandwiches and basket meals to a full menu.
Talaton Inn's £5.00 Lunch Special is great value for 2 courses, served lunchtime Tuesday to Saturday and the menu changes weekly.
We also offer Daily Specials from £8.25.
For details of when we are open and our food serving times please take a look at our Hours page for details.
Then call the pub on 01404 822214 to book your table and we look forward to welcoming you soon.
Events & functions
Our open plan interior at the Talaton Inn means we can cater for parties from 10 to 100 at the pub.
We also offer an outside bar and catering service for local events and functions.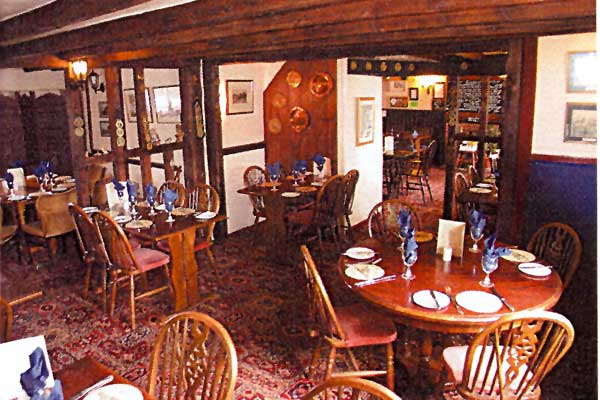 Sunday lunch
Voted top 5 in Devon by the Times. Relax at the Talaton Inn for Sunday lunch for £5.50 / £8.25.
Our Sunday lunch is very popular so it is advisable to book in advance on 01404 822214.
Takeaway
Takeaway food is available from the Talaton Inn during our food serving times. Please see our Hours page for details.
We even do takeaway Sunday lunch, which can be pre-ordered! Please order at the bar and remember to bring your plate back!